Canadian business jet maker Bombardier met its revenue and delivery targets for 2022, handing over 123 aircraft and generating about $6.9 billion in revenue last year.
Detailing its performance in a preliminary financial report released on 17 January, Bombardier also grew its backlog by $1.4 billion in 2022, to $13.6 billion, up from $12.2 billion a year earlier.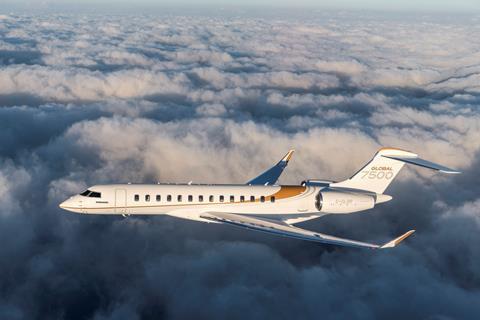 The figures show Bombardier met at least some targets executives set in August. At that time, they predicted the firm would deliver more than 120 aircraft and generate over $6.5 billion in full-year revenue.
Aircraft manufacturers globally struggled in 2022 to hike production amid supply chain disruption and shortages of skilled workers.
But Bombardier appears to have managed better than most. "Despite all the challenges that the supply chain is offering, we've been extremely proactive for the last two years and a half… managing the situation and we are looking forward with that confidence in terms of our deliveries," chief executive Eric Martel said in November 2022.
Martel indicated that Bombardier plans to expand its production by 15-20% this year.
Bombardier will disclose its full 2022 financial results on 9 February.