Boeing lost $5.1 billion in 2022 as lacklustre performance from its commercial aviation division combined with its defence business swinging into the red.
The results, released by Boeing on 25 January, are even worse than 2021 when the airframer lost $4.3 billion.
Boeing chief executive David Calhoun describes last year as one of rebuilding. The company notes it ramped up 737 production and deliveries, and made progress on fixing the 787 programme.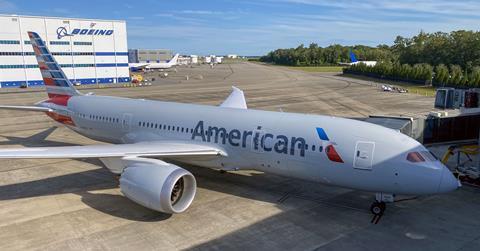 "We had a solid fourth quarter, and 2022 proved to be an important year in our recovery," says Calhoun. "Demand across our portfolio is strong, and we remain focused on driving stability in our operations and within the supply chain, to meet our commitments in 2023 and beyond."
In 2022, Boeing generated revenue of $66.6 billion, up 7% year on year but still well short of where it stood before the 737 Max grounding and ensuing Covid-19 pandemic. In 2018, Boeing generated $101 billion in revenue.
Boeing Commercial Airplanes lost $2.4 billion in 2022, which was at least an improvement on the $6.5 billion loss recorded the previous year.
Boeing delivered 480 commercial aircraft last year, up from 340 in 2021, generating revenue of $25.9 billion, a 33% year-on-year bump.
Notably, in 2022 Boeing resumed 787 deliveries following a pause, caused by manufacturing quality problems, that lasted most of the preceding 22 months. The company in 2022 logged orders for 935 new aircraft, but cancellations left it with a net figure of 774.
But Boeing's defence business struggled last year, losing $3.5 billion, a reversal from its $1.5 billion 2021 operating profit. Several Boeing military programmes have proved costly amid inflation and delays.
Boeing Global Services, the company's aftermarket arm, was a bright spot in 2022, turning a $2.7 billion profit, up 35% year on year.
On 25 January, Boeing reiterated its intention by 2025 or 2026 to be generating annual revenue of $100 billion and to be delivering about 800 aircraft annually.