Federal Aviation Administration chief Steve Dickson arrived in Seattle on 29 September and will complete new 737 Max pilot training requirements before flying the Max on 30 September.
Dickson has said he will personally pilot the aircraft prior to the FAA certificating the type. Boeing overhauled aspects of the jet's flight control system and made other changes following two crashes that killed 346 people.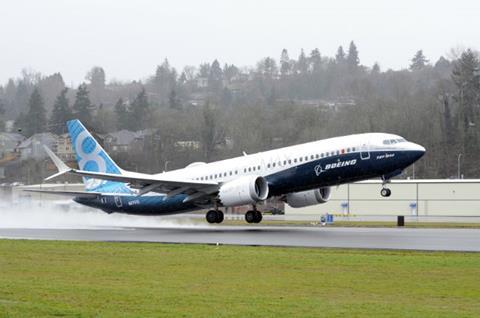 "Dickson and FAA deputy administrator Dan Elwell are in Seattle today, completing the recommended new pilot training for the aircraft as part of the preparation for the flight," says the FAA.
Dickson will fly the aircraft on 30 September at 11:30 Seattle time, the agency adds. Elwell will not be aboard.
Dickson intends to brief reporters following the flight. The FAA says it will broadcast that briefing live through a feed via its website.
Boeing has said it expects the FAA will certificate the Max in time to allow for deliveries to resume in the fourth quarter. Industry observers have speculated that the FAA could grant certification in October.