Tamarack Aerospace intends to bring its active winglet system to the Airbus A320 – offering a potential fuel-burn reduction of up to 15% – with its plans to address the narrowbody already at an advanced stage.
Idaho-based Tamarack originally developed its Smartwing system for the Cessna Citation Jet family of business aircraft, and latterly the Beechcraft King Air, but sees no problem in adapting it for a larger aircraft.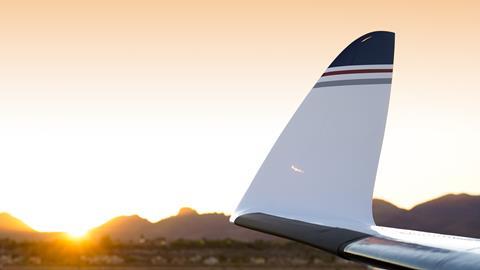 "Scaling up the technology is not rocket science," said founder and chief executive Nick Guida, speaking at the NBAA business aviation show on 17 October. He confirmed the wing fence-equipped A320ceo as a future target.
Smartwing consists of a wing extension, composite winglet, and an active load alleviation system the company calls Atlas.
For the A320, Tamarack's current design features a 1.8m (6ft) extension to each wing, plus a 2.4m-high winglet, although these dimensions may still change as it works through the definition phase with potential customers, says Guida.
Tamarack hopes to begin flight testing a prototype of the modification in around nine to 12 months, leading to supplemental type certification within two to three years.
Guida forecasts a potential fuel-burn saving of 10-15% depending on how the aircraft is operated.
Tamarack will deliver the upgrade through a separate joint-venture company, which will include aerostructures manufacturers, MRO providers and lessors, he says. That consortium is being pulled together "and the goal is to have it formed by the end of the year".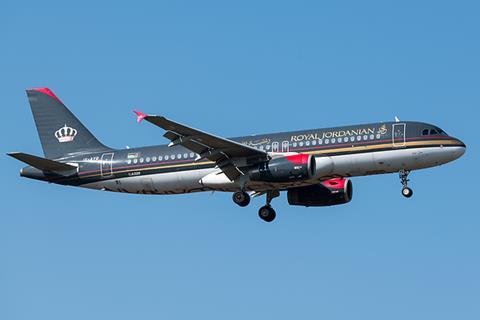 Airbus has also been approached to gauge interest , but Guida says the airframer's participation is not required for the project to go-ahead.
In fact, the two had considered collaborating on a similar proposal last decade but talks foundered on intellectual property issues.
"Once the consortium is built we expect to be able to go back to Airbus with more firepower and we will have a better chance of talking to them," he adds.
Airbus already offers its own Sharklet design as an upgrade for the A320ceo.
Ultimately, Guida thinks Tamarack will be able to emulate the success that Aviation Partners Boeing has had on the 737NG, where market penetration for its Blended and Split Scimitar winglets is in the region of 95%.
Although the firm has based its forecasts around a 15% share of a market it estimates is worth $10 billion "even then, the numbers are still crazy," he says.
"We are excited about this because even a little piece of this pie is huge for a company like ours."

Dominic Perry is deputy editor of Flight International but also contributes extensively to flightglobal.com. Although specialising in the coverage of the helicopter industry, he has written on most topics in aerospace – be they commercial, defence or business aviation. In addition, there has been an increasing focus on the decarbonisation of the industry and zero-emission flight initiatives.
View full Profile