Two Boeing board members will step down when their terms expire, bringing further change to a Boeing leadership team that has undergone substantial shift since the 737 Max grounding.
Board members Arthur Collins and Susan Schwab "will retire from the board when their terms expire and will not stand for reelection" during the company's annual shareholder meeting, scheduled for 20 April, Boeing says on 27 February.
Boeing does not confirm when those terms expire.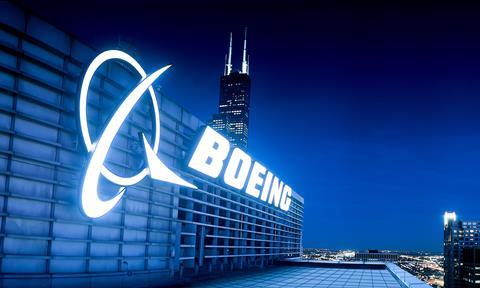 Collins, a Boeing director since 2007, was formerly chief executive of medical device company Medtronic and advisor with investment firm Oak Hill Capital.
Collins has been chair of Boeing's compensation committee. For his work with Boeing, Collins earned compensation of $387,000, including $155,000 in cash, in 2019, according to the most-recent information available from the company.
Schwab, a Boeing director since 2010, was US Trade Representative starting in 2006 during the administration of President George W Bush. She then became a strategic advisor at law firm Mayer Brown, Boeing documents show.
Boeing compensated Schwab to the tune of $357,000, including $135,000 in cash, in 2019.
Chicago-based Boeing's leadership has undergone numerous shifts in recent years, including the early 2020 hiring David Calhoun, who succeeded Dennis Muilenburg. Former Boeing head of commercial aviation Kevin McAllister, and former chief legal counsel Michael Luttig, left the company in 2019.
Another board member, Caroline Kennedy, stepped down from her post earlier this year, opening a seat filled by former KPMG boss Lynne Doughtie.
And in March 2019, former governor of South Carolina Nikki Haley resigned her directorship at Boeing in protest of the aerospace company's push to obtain federal coronavirus-relief dollars.