Aer Lingus will begin service with its first Airbus A320neo jets from 28 September.
On lease from CDB Aviation, the two CFM International Leap 1A-powered narrowbodies are joining the carrier's short-haul fleet "this week", the Irish carrier said on 26 September.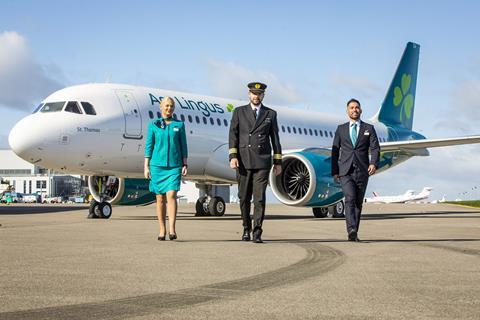 They will enter service service from 28 September, "predominantly" on the Dublin to London Heathrow route, it states.
The aircraft are replacing previous-generation A320s, which will be retired.
The two twinjets were originally built by Airbus to be delivered to Russian airline Smartavia in March, but became available to Aer Lingus because of the ongoing sanctions against Russia.