Aer Lingus has emerged as a customer for two more Airbus A330-300s, analysis of the airframer's latest backlog figures has revealed.
Two A330-300s were ordered in December last year but allocated to an undisclosed customer.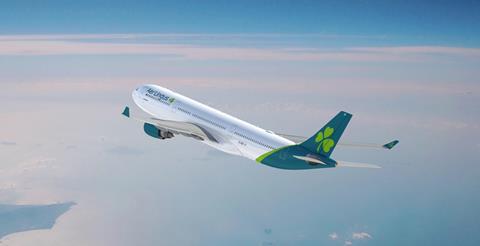 Aer Lingus's confirmed A330-300s orders totalled nine aircraft – all of which had been delivered – at the end of October this year.
But the IAG-owned Irish carrier's total A330-300 agreement has since risen to 11 of the type, according to Airbus's latest backlog figures.
Airbus no longer lists the two undisclosed A330-300s which had previously featured in its order totals.
Aer Lingus took delivery of another of the type on 29 November, bringing the number in its fleet to 10. Its A330s are fitted with General Electric CF6 powerplants.