Aer Lingus appears to have rejigged the last five A350-900s it ordered, with Airbus reclassifying the aircraft as being assigned to unidentified customers.
But the airline is declining to comment on the reasons behind the change.
Aer Lingus originally ordered six A350-900s in April 2008, part of an agreement which included six A330-300s.
It had intended to start taking the A350s in 2014 but the global economic crisis which emerged a few months later forced the airline to rethink its long-haul commitments.
Aer Lingus opted to defer A350 deliveries and subsequently increased its order to nine by swapping out three of the A330s.
It continued to adjust the agreement, pushing the deliveries back further, and choosing to take some of the A350s as a proposed regional version.
Airbus's decision to develop the A330neo in 2014 gave Aer Lingus another option to consider and the carrier eventually indicated that it envisioned a long-haul fleet based on the A330.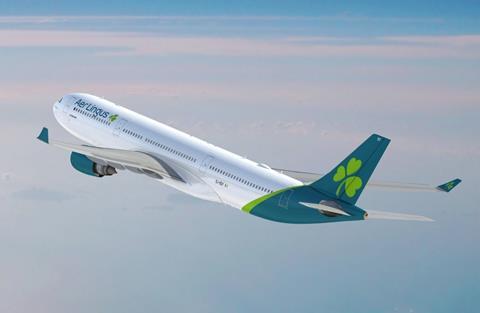 Aer Lingus demonstrated that it was leaning away from the A350 when four of its nine A350s were transferred to sister carrier Iberia which, like Aer Lingus, is owned by IAG.
Airbus's latest backlog figures, for the half-year to 30 June 2021, show the Irish carrier's five remaining A350 orders have been reclassified as allocated to undisclosed customers.
There is no clarification whether the aircraft are being transferred to a lessor, or another airline inside or outside of IAG.