Irish lessor Aergo Capital believes strengthening demand for domestic and regional aviation is driving customer interest in a package of 20 De Havilland Canada Dash 8-400s it acquired earlier this year.
Aergo took ownership of the former Flybe twin-turboprops in July, registering them to its special purpose vehicle, Wellington Leasing No 33, according to UK Civil Aviation Authority data.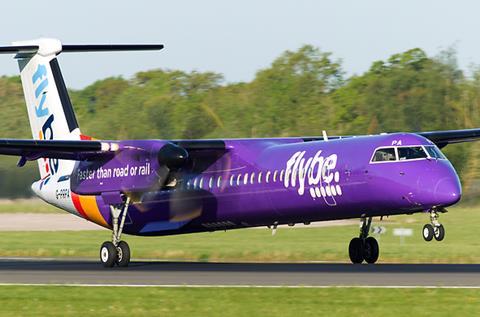 But the lessor is already close to securing customers for all 20 aircraft. "Aergo Capital acquired 20 ex-FlyBe Q400s earlier this year and have found very strong demand for these aircraft across four continents.
"We have contracted, executed letters of intent or are in advanced negotiations for all 20 aircraft," it says.
First deliveries are due in October, running through 2022, with pre-delivery maintenance already under way, says Aergo.
"We are now enjoying growing demand across our turboprop fleet which is driving strengthening lease rates and therefore underlying aircraft values.
"This is a reflection of demand for high-quality domestic and close regional flying in many markets globally, and especially within emerging markets, at a time when medium- and especially long-haul travel remains deeply subdued."