Russian flag-carrier Aeroflot has confirmed a new chief executive, Sergei Alexandrovsky, who will succeed Mikhail Poluboyarinov.
Alexandrovsky is the former head of group carrier Rossiya.
Poluboyarinov had led the airline for less than 18 months since being appointed in November 2020.
Aeroflot has not elaborated on the succession decision, confirmed during an 8 April board meeting, but Poluboyarinov was included, in early March, on a list of individuals subject to European Union sanctions, over the conflict in Ukraine.
The EU says Aeroflot is an important source of revenue and services to the Russian government, and claims Poluboyarinov was among a large number of business figures who met with Russian president Vladimir Putin in the wake of the sanctions declaration – and that this demonstrates he is a member of Putin's "closest circle".
Aeroflot points out that Poluboyarinov, formerly the chief of state lessor GTLK, led the airline through the pandemic crisis and credits him with enabling the company to improve "significantly" its production and financial performance, without compromising its development strategy.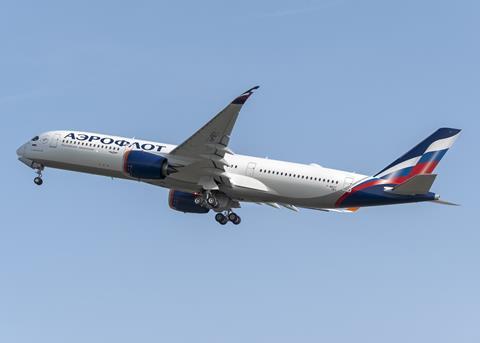 The company turned in full-year net losses of Rb4.5 billion ($55 million) for 2021 but this was nevertheless a substantial reduction on the figure for 2020, owing to the recovery in the Russian domestic market and the gradual opening of international sectors.
Aeroflot has not remarked on the performance over the first quarter, which will have been affected by the sanction restrictions imposed on the airline's operations.
New chief Alexandrovsky had been appointed to the position of deputy chief in March, tasked with co-ordinating measures to address the company's response to the sanctions situation.
Prior to leading Rossiya he had served in various senior roles, including positions within the sales and property divisions of Aeroflot.
Alexandrovsky had, for several months, been overseeing a radical restructuring of operations at Rossiya under a broad group strategy. Rossiya has been designated a focal carrier for intra-Russian connectivity with a fleet largely comprising domestically-built aircraft including the Irkut MC-21 and Superjet 100.
While Alexandrovsky is the key figure in Aeroflot's management rejig, the company says strategy chief Andrei Panov has been dismissed from the company, and named flight director Eduard Sovetkin as a member of the management board.