Aeroflot Group is leasing another pair of Boeing 777-300ERs, sourcing the twinjets from a division of state lessor GTLK.
The Russian operator already has 30 777s in its consolidated fleet. Aeroflot's main operation has 20 777-300ERs while Rossiya has five -300ERs and five -300s.
Aeroflot will receive the two additional jets from GTLK Europe, the seventh and eighth of the type to be delivered the airline by the lessor, taking the flag-carrier's total to 22.
Chief executive Mikhail Poluboyarinov says the airline will use the aircraft, fitted with a "new cabin", on its "most popular" international and domestic routes.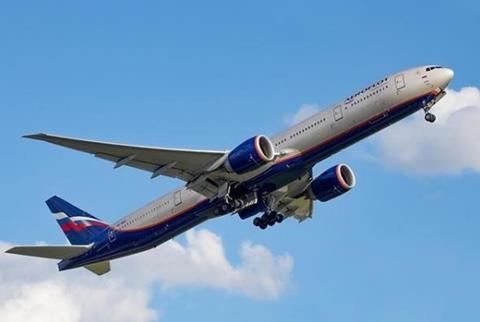 The company had previously signalled that it planned to introduce another pair of 777-300ERs over the second half of this year, as well as two A350-900s and 15 Sukhoi Superjet 100s.
Aeroflot Group's board met on 29 September to discuss a number of adjustments to leasing arrangements for its fleet, including those covering a Rossiya 777-300ER, and the continuing transfer of Superjets from Aeroflot to Rossiya.
Under a broad fleet restructuring Aeroflot Group is handing regional connectivity and feed operations to Rossiya and its budget division Pobeda, while Aeroflot will focus on premium international routes.