Aeroflot Group is to withdraw from the ownership of eastern Russian carrier Aurora Airlines, by selling its majority stake in the company.
Aurora Airlines serves a route network from Khabarovsk, Yuzhno-Sakhalinsk and Vladivostok.
It operates a fleet of 10 Airbus A319s as well as about a dozen turboprops, mainly Bombardier Dash 8 models.
Aeroflot Group holds 51% of the carrier but it states that, following a board meeting on 17 December, it has "decided to terminate" its participation.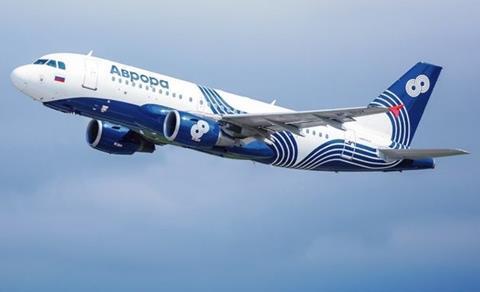 It will sell its 51% share in the company to the Sakhalin Region Development Corporation. The corporation says its aim is to ensure a high level of socio-economic development and growth for the region through investment in priority activities.
Aeroflot Group indicates that it is selling the shareholding at a "total price" of Rb1 ($0.01), a token sum for the transaction which involves nearly 396,400 shares.
Aurora's passenger numbers for the nine months to 30 September were down by over 50%, with international figures hit particularly hard, down by almost 80%.