Aeroflot Group carrier Rossiya has named Yan Burg as its general director, formalising a position in which he has acted since early March.
He joined the airline as technical director in October 2018, having previously worked for Russian Helicopters as well as Aeroflot. Burg has an educational background in aircraft and engine maintenance.
Rossiya credits Burg with having implemented the programme to introduce Irkut Superjet 100s transferred to the airline from Aeroflot as part of a fleet restructuring.
It has 71 Superjets among its total of 128 aircraft, and is the largest operator of Russian-built types in the country.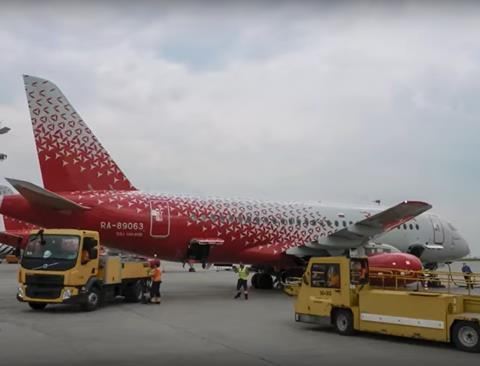 The carrier – which has bases in St Petersburg and Moscow – has also opened a series of routes from hubs in Krasnoyarsk and Sochi over the first half of the year.
Rossiya has also received an extended authorisation from federal air transport regulator Rosaviatsia to service foreign-built aircraft re-registered in Russia after sanctions were imposed over the Ukrainian conflict.
Former Rossiya chief Sergei Aleksandrovsky was appointed as the head of Aeroflot earlier this year, taking over from Mikhail Poluboyarinov.