Aeroflot has formally inaugurated its new international hub at Krasnoyarsk, intended to complement its Moscow Sheremetyevo base.
It intends to open services from 1 June, with the first flight SU2878 operating to Blagoveshchensk.
Blagoveshchensk will be one of five initial routes on the Krasnoyarsk network which will also include Krasnodar, Simferopol, Sochi and Irkutsk.
Boeing 737-800s will be stationed at the hub, although the inauguration event featured a newly-delivered Aeroflot Airbus A321neo (VP-BRC).
Aeroflot expects over 100,000 passengers to use the hub over the summer season.
"The [Krasnoyarsk] hub means new opportunities for our passengers, reduced travel time and fewer connections per trip," says chief executive Mikhail Poluboyarinov.
New international and domestic services will gradually be introduced to the hub's network.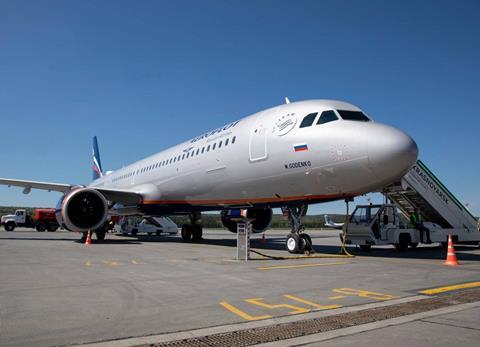 "We're grateful to our country's government and Aeroflot for the decision to make the national airline our base carrier," says Krasnoyarsk region governor Alexander Uss.
"The region's advantageous geographic position, its role in social and economic development of Siberia and Russia at large, along with the airport itself influenced the decision."
While the carrier has expanded with the new hub, Aeroflot Group remains affected by the air transport crisis, revealing that first-quarter revenues were down by nearly 40% to RB75.5 billion ($1.03 billion) under international standards.
Although Aeroflot Group's net loss reached Rb25.1 billion it was profitable at EBITDA level with a surplus of Rb7.7 billion.
"The company's management has made every effort to use existing market opportunities to improve financial results," says chief financial officer Andrei Chikhanchin.
Aeroflot Group concentrated on domestic market operations over the quarter, it says, achieving the same level of domestic capacity as it deployed in 2019 and carrying a "comparable" number of passengers.