Middle Eastern budget carrier Air Arabia's new Abu Dhabi-based spin-off is to open services in mid-July with initial operations to two Egyptian cities.
Air Arabia Abu Dhabi is to operate to Alexandria, from 14 July, and Sohag from the following day.
It will commence services with a pair of Airbus A320s stationed in the United Arab Emirates capital.
Alexandria will be served thrice-weekly while Sohag will be a weekly connection.
Air Arabia Abu Dhabi is being launched as a joint venture in co-operation with Etihad Airways.
Etihad Aviation Group chief Tony Douglas says the carrier will "offer greater convenience and direct access" to new markets.
"We look forward to seeing the emirate continue to prosper as the current global situation improves and markets begin to re-open," he adds.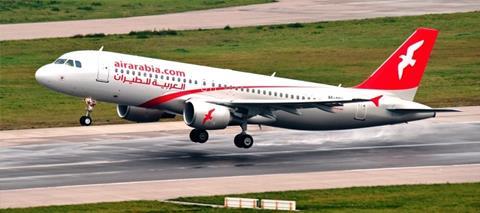 Air Arabia Abu Dhabi is one of two budget airline operations to start up in the city alongside Wizz Air Abu Dhabi, which is aiming to start flights in the autumn after it opened new links to the city from Europe.
Air Arabia Group chief Adel Ali says the commencement of Egyptian services for its new operator is a "testament to the strength" of the aviation sector in the UAE, as well as a "commitment to its long-term prospects".
"Egypt is a key travel market and the launch of the first flights reflects our focus on supporting commercial and trade ties between both nations," he adds.
"We look forward to expanding Air Arabia Abu Dhabi's destination network as more airports open up and flights resume."