Middle Eastern budget carrier Air Arabia is to participate in launching a new low-cost carrier in Armenia, which will be based at the capital Yerevan.
Air Arabia has reached an agreement to form a joint venture company with the Armenian National Interests Fund.
It will use the low-cost business model on which Sharjah-based Air Arabia was built. The carrier says it will shortly begin work to obtain an air operator's certificate.
Air Arabia uses a fleet of Airbus A320-family jets. But no details have been disclosed on the fleet, network or the timeline for initial flights for the Armenian operator.
It name, however, will be chosen by Armenian citizens who are being invited to submit suggestions from which the successful candidate will be selected.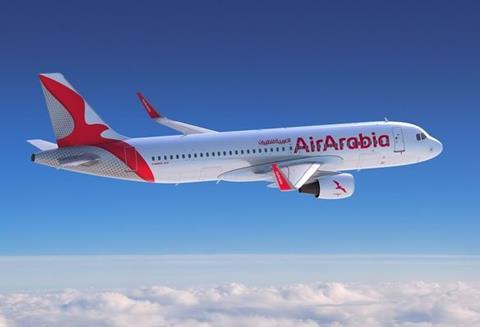 Armenian National Interests Fund is a state-owned organisation which acts as a co-investor with industrial partners on large economy and infrastructure projects within the country.
"Over the course of the past decade, Armenia has recorded some impressive gains as its tourism industry begins to recognise its full potential," says the fund.
It states that travel and tourism, in 2019, accounted for close to 12% of the pre-pandemic Armenian GDP.
Air Arabia group chief executive Adel Ali says there is "tremendous potential" within the Armenian air transport sector.
"We look forward to working hand-in-hand to develop the new airline, which will serve as a value-for-money air travel option for Armenians and visitors to the country," he adds.
The carrier has previously engaged in joint ventures to start new airlines under the Air Arabia brand in countries outside the United Arab Emirates.
"Air Arabia has a well-established track-record in launching and operating successful low-cost carriers, and its know-how will be a differentiating strength of the new airline," says the fund's chief executive, David Papazian.
He says the airline will contribute "significant value" to the economy and "energise" the travel and tourism industry.
Armenia civil aviation committee chair Tatevik Revazian adds that organisation wants to "significantly improve air connectivity" from the region.
"Having a strong national low-cost airline is essential for the development of Armenia's air transport sector, especially as a tool to recover faster from the [pandemic]," says Revazian.