Latvia's Air Baltic is to underpin capacity for the summer by wet-leasing four Airbus A320s, aimed at protecting the airline's flights from possible supply-chain problems.
The twinjets, which will be supplied by charter carrier Avion Express, will be configured with an all-economy layout comprising 180 seats.
Air Baltic operates a fleet comprising entirely of Airbus A220-300s.
It says it needs to ensure that it has sufficient capacity resilience to meet its summer schedule.
"The industry as a whole continues to face technical parts supply-chain issues, which means we need additional capacity to carry all passengers avoiding flight cancellations," says chief executive Martin Gauss.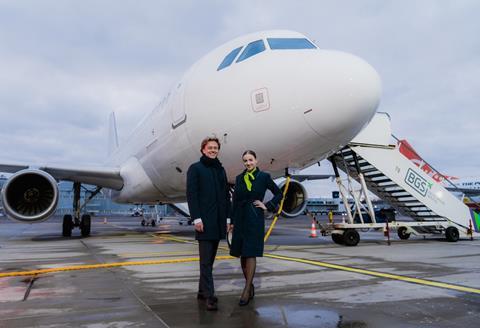 All four Avion Express A320s will be Maltese-registered aircraft – 9H-AMI, -AMK, -MLY and -MLX – powered by International Aero Engines V2500s.
Two of the A320s will be stationed at Riga, from March to October, while the other two will be respectively based at Vilnius and Tallinn from May to October.
"Prior to the partnership agreement, Air Baltic has conducted full volume technical and quality inspections of all the aircraft to ensure complete customer satisfaction," the Latvian operator states.
Air Baltic adds that the crews have been instructed to provide the same level of service as the airline's customers would normally receive.