Air Canada's proposed acquisition of Transat AT, the parent of leisure carrier Air Transat, is to face scrutiny from European competition regulators.
The European Commission is concerned that the tie-up could "significantly" reduce competition on 33 city-pairs between Canada and the 30 countries of the European Economic Area.
These city-pairs comprise 29 between which both companies offer non-stop service and four between which one flies non-stop and the other flies via a hub.
Preliminary market analysis, says the Commission, shows the two companies have previously competed "head-to-head" on the transatlantic routes, with Air Canada specifically developing its Air Canada Rouge division to compete with Transat AT's low-cost and leisure services.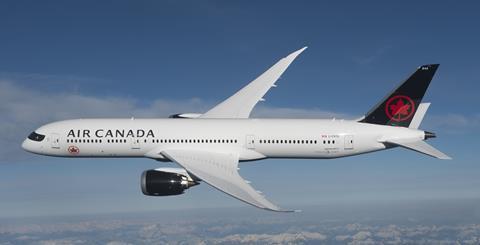 Although WestJet has been expanding transatlantic services, and serves cities including Rome, London and Paris, the Commission says "it is unlikely" that the carrier would exert "sufficient competitive constraint" on the merged entity across the relevant city-pairs.
European carriers, it adds, are also "distant" competitors, offering services on a "very small" group of routes out of their hubs.
The Commission is opening an in-depth investigation into the proposed acquisition, which will take up to 90 days. It will need to make a decision by 30 September.
"We will carefully assess whether the proposed transaction would negatively affect competition in these markets leading to higher prices, reduced quality or less choice for travellers flying over the Atlantic," says competition commissioner Margrethe Vestager.
"This is a challenging time, especially in markets severely impacted by the coronavirus outbreak, but a return to normal and healthy market conditions must be based on markets that remain competitive."
Air Canada and Transat AT, the regulator states, are the two largest providers of scheduled flights between Canada and the European Economic Area.
It points out that tie-ups such as that proposed have "long-term structural effects" on competition which will need to be examined even during the current economic crisis.
Air Canada and Transat AT chose not to submit commitments during the initial part of the investigation to address the Commission's preliminary concerns.