Air India is to take six Airbus A350-900s which were originally allocated to Aeroflot, before sanctions prevented further deliveries to the Russian flag-carrier.
The -900s will be delivered towards the end of this year, part of an agreement for 40 A350s unveiled by the Indian operator.
Aeroflot had 16 A350-900s on direct order with Airbus of which seven had been delivered before international sanctions were imposed over the Ukrainian conflict.
The "bulk" of the remaining 34 Air India A350s will comprise -1000s which the carrier will start receiving "a couple of years later", said Airbus chief commercial officer Christian Scherer, speaking during a briefing on 14 February.
He says there is "some flexibility on the fringes" which would allow changes of variant.
Scherer says the decision by Air India to select the A350 is "extremely gratifying", pointing out that no Airbus widebody models have flown in Air India colours since the carrier was using A300s and A310s – of which it directly ordered a total of 11.
"We're making a very forceful entry into this market at a point in time where India and its flag-carrier Air India [are] making inroads in the intercontinental market so forcefully," he states.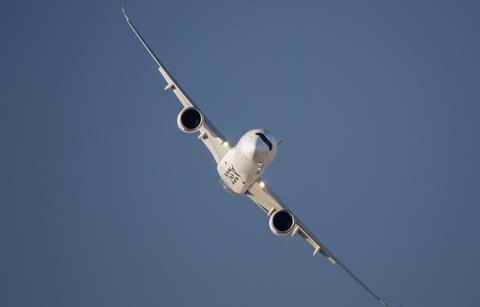 Scherer says the selection of the A350-1000 is "not entirely surprising" given that Airbus has been pushing the twinjet's capabilities to reach "any point on Earth" out of India.
Air India is taking 210 Airbus single-aisle jets – a mix of 140 A320neos and 70 A321neos – but these are likely to be delivered only towards the end of the decade, says Scherer.
"I have to admit, I would have liked – and I'm sure Air India would have liked taking more airplanes earlier," he adds.
"But as you know, this industry and the Airbus ecosystem – like all the other ecosystems – are very much supply-constrained currently and for the foreseeable future.
"So it's not surprising that our availability of new aircraft on this very popular airplane is only in the tail-end of the 2020s."
Air India has chosen CFM International Leap-1A engines for the A320neo-family jets. A350s are exclusively powered by Rolls-Royce Trent XWB engines, and the airline will take 68 with 20 options for the -1000s, plus 12 for the -900s.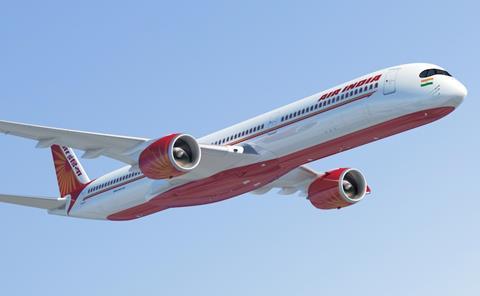 Scherer says Air India will have a degree of flexibility to adapt maximum take-off weights or fuel capacity of the single-aisle models, in line with market needs, but indicates the carrier's aircraft will be "focused on the core products" rather than the extended-range versions.
None of the newly-agreed Air India aircraft, other than the ex-Aeroflot jets, feature among current lessor backlogs, says Scherer.
"These are strictly incremental new orders," he states.
But he acknowledges that Air India's need for capacity, particularly on the domestic and regional sectors, cannot immediately be fulfilled by Airbus.
"While it may be a mild frustration for me not to have been able to sell more [aircraft] to Air India in the earlier years, Air India will indeed turn to leasing companies that have secured capacity before we were in this supply constraint to procure additional capacity," he says.
Alongside the 250 Airbus jets, Air India has agreed to take 220 Boeing aircraft including 20 787s, 10 777Xs and 190 737 Max models.
CFM states that the combined single-aisle agreements involve supply of 800 engines, including 420 Leap-1As and 380 Leap-1Bs. The carrier has also signed a services contract with the manufacturer.