Air Lease has delivered the first of three Airbus A321LRs to Scandinavian Airlines.
The CFM International Leap-1A-equipped aircraft is on "long-term lease", and the remaining two in the deal are scheduled to deliver in 2021, the US lessor says in a 15 October press release.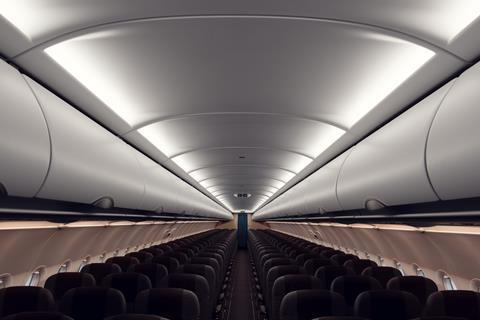 Cirium fleets data show that the delivery of MSN 9541 originates from a letter of intent Air Lease signed with Airbus in January 2015. The lease with SAS was arranged in January 2019.
"ALC is pleased to announce this first A321-200neo LR delivery to SAS today and introduce the A321neo LR to the airline," executive chairman Steven Udvar-Hazy states.
"The A321neo LR from ALC will allow SAS to commence non-stop transatlantic flights from Copenhagen and other cities in Scandinavia to the USA and Canada, further enhancing SAS's overall operations and commitment to maintain a highly competitive, fuel-efficient fleet."
In addition to this new A321-200neo LR, SAS currently has two Airbus A320-200neo aircraft on long-term lease from ALC which delivered in 2020. With the two new A321-200neo LRs scheduled to deliver in 2021, the airline will have a total of five aircraft on lease from ALC next year.
"This is a new aircraft type for SAS and it is well-suited to the Scandinavian market travel patterns. SAS's ongoing fleet renewal, including new long-haul aircraft such as the A321neo LR, is an investment towards more comfortable travel and sustainable aviation," states Niklas Hardange, SAS's vice president fleet management.
"Reducing the carbon footprint in the airline industry is crucial and SAS aims to lead the way. We have set a target of reducing carbon dioxide emissions by 25% by 2025."