Budget carrier AirAsia Berhad has agreed fresh funding as it seeks to navigate its way through the Covid-19 crisis.
The Kuala Lumpur-based airline tells Cirium in a statement that it is unable to disclose the lenders or the amount being made available.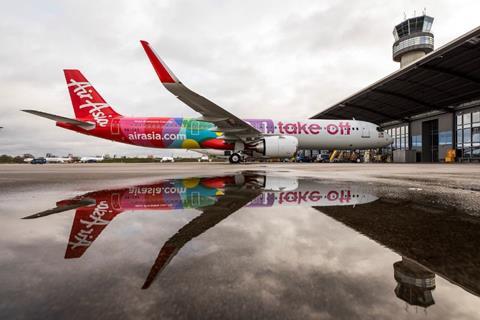 "While we have a policy of not commenting on rumours or speculation, we can confirm that a loan has been approved and disbursed," chief executive Riad Asmat states.
"This loan is part of the capital-raising exercise by AirAsia Group, which is moving in the right direction and we are pleased with the progress," he adds.
Earlier in October, it was reported that the Malaysian government is willing to guarantee 80% of a MYR1 billion ($240 million) loan to AirAsia Group from a consortium of banks under the country's Covid-19 relief fund.
The downturn in air travel caused by the Covid-19 pandemic has prompted the AirAsia Group and its affiliates to seek funding, restructure or cease operations.