Italian flag-carrier Alitalia is suspending all operations at Milan Malpensa, and limiting Milan Linate to domestic services, following the extraordinary government decree locking down the Lombardy region over the coronavirus outbreak.
The airline says it will halt all services at Malpensa, its northern intercontinental base, from 9 March.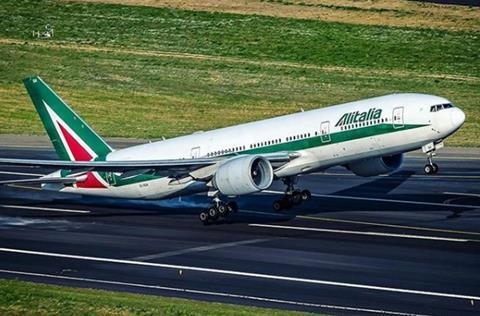 Under the measures, which will run until 3 April, flights from Linate will serve only domestic destinations, with a reduced timetable.
Alitalia had already been cutting back services as travel demand fell in the wake of the coronavirus outbreak, which has particularly affected Italian cities.
But it says that, following a radical government decree intended to contain the spread, it has implemented a plan to "re-organise" flights from Milan as well as Venice.
Alitalia operates to New York JFK, Tokyo Narita and Rome from Malpensa, and multiple European destinations from Linate.
The last flight into Malpensa ahead of the suspension will be AZ605 from New York, scheduled to arrive on 9 March.
Alitalia will continue to operate international services from Rome Fiumicino.
While it will maintain links between Venice and Rome – a busy connection, with some 35 weekly flights – it will cut back the frequency.
Italy's government has laid out "urgent" actions in a decree covering the Lombardy region and a number of provinces, including restrictions on access, cancellation of organised events, and closure of museums and educational facilities.
Alitalia's cutback at Milan will take place as the flag-carrier's commissioner is seeking expressions of interest from potential bidders for the embattled airline's business activities.