All the outstanding Airbus A350-1000s for Qatar Airways have been removed from the airline's backlog, according to the airframer's latest official monthly figures.
Qatar Airways had 42 A350-1000s on order of which 19 have been delivered.
But a legal dispute over skin-paint deterioration on Qatar's A350s led the airline to start refusing further deliveries, and Airbus responded by cancelling individual aircraft as each handover was blocked.
Airbus had already gradually removed four of Qatar's outstanding 23 aircraft, leaving 19 on the backlog.
But the airframer's activity for August shows that these 19 aircraft have also been cut, in a single sweep. Qatar had already completed deliveries of 34 A350-900s.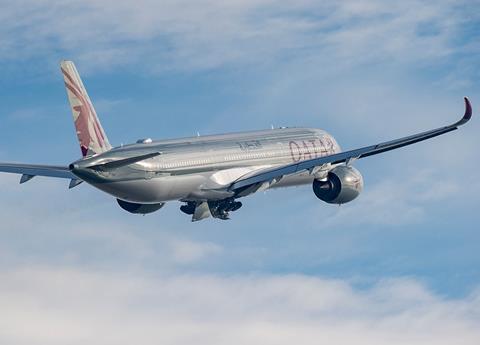 The change means overall orders for the A350-1000 stand at 149 aircraft.
August is typically a quiet month for Airbus and the company did not record any gross orders, which meant the net order for this year figure fell by 19 aircraft to 637.
Airbus delivered 382 aircraft over the first eight months of 2022, including 36 A350s and 16 A330s, plus 298 A320neo-family jets and 30 A220s.