Israeli carrier Arkia has revealed it is bidding to take over leisure operator Israir, one of multiple parties to have declared formal interest in acquiring the carrier.
Israir is being auctioned as part of a restructuring of troubled parent company IDB Development.
Arkia says it would pursue Israir "by way of a merger" adding that its offer represents a "historic opportunity" to achieve a combination in the Israeli aviation industry.
It points out that the air transport sector is in "deep crisis" while Israeli operators have, in addition, had to face increasing competition from foreign carriers as a consequence of 'open skies' agreements.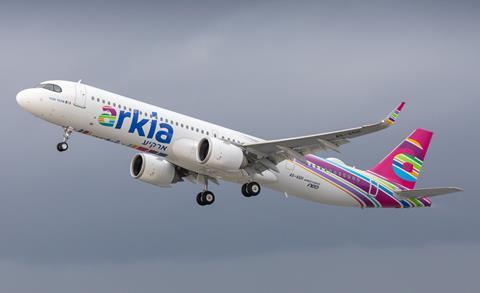 Arkia, which is controlled by the Nakash brothers, says there is a "unique one-time opportunity" to merge the airlines into a stronger platform, resulting in a "significant reduction" in management costs, improvements to the aircraft fleet, and "proper utilisation" of the two companies' resources.
Both Arkia and Israir are operators of Airbus A320-family jets, although each also uses regional types.
Arkia is looking ahead to the post-crisis era, stating that a recovery in the industry will bring strong demand for regional services – lifted by the recent political normalisation agreements with Arab states.
Merger of the airlines, it says, will produce an operation with a large fleet and financial robustness enabling it to become a "strong player and rising force" – adding that senior government personnel have previously stated that competition with international operators might necessitate such a merger between Israeli carriers.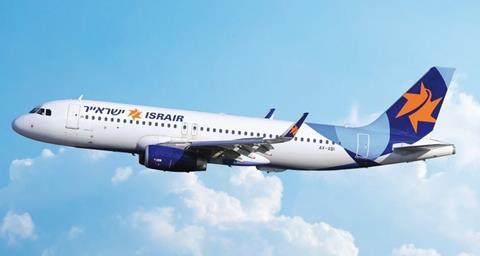 IDB Development has identified several other bidders for the company, after the deadline for offers closed on 8 November.
These include an 80 million-shekel ($24 million) bid from entrepreneur Amnon Sela, who founded the Amnon Mesilot transportation company which specialises in bus transport, but also has activities in real estate.
IDB has also identified fuelling specialist Dor Alon Energy as a bidder for the entirety of Israir.
Israeli company BGI Investments – controlled by private company Shai Odem – had already put forward a 70 million-shekel cash bid for Israir, and has updated this offer to confirm a stock component.
But a bid from Global Knafaim, an aviation leasing company which specialises in acquiring and trading used commercial aircraft, has been rejected by IDB.
Global Knafaim is controlled by Knafaim Holdings which, until recently, was the controlling shareholder of Israeli flag-carrier El Al.
But he company says that it has received a notice from the auction's overseer that its offer to acquire the whole of Israir – through a combination of cash and debt conversion – is "not included" in the bids which have moved to the next stage in the process.