South Korea's Asiana Airlines has entered an agreement with Shell to secure a supply of Sustainable Aviation Fuel (SAF) from 2026.
Under a memorandum of understanding between the two companies, Asiana will "preferentially receive" SAF through Shell's Asia-Pacific and Middle East networks for five years from 2026.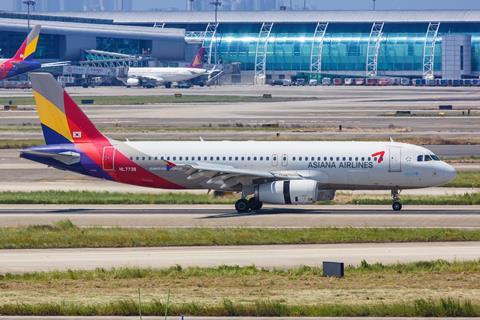 Asiana adds that securing SAF supply will be necessary owing to the European Union's requirement that SAF will be required from 2025.
Asiana gave no details as to the volume of SAF it will obtain, or the pricing terms.
Asiana is in the process of being taken over by Korean Air, which entered a similar SAF pact with Shell in September 2022.
In a note to staff on 1 January, Korean chief executive Walter Cho said that Korean is in the "final stages" of acquiring Asiana, a deal first announced in 2020.
Korean has steadily secured international regulatory approval for the deal, with Chinese regulators giving it the all clear in December 2022. It still awaits clearance from EU and USA.