Latin American airline operator Avianca Holdings' head, Anko Van der Werff, is to take up the position of chief executive of Scandinavian flag-carrier SAS by mid-July.
Van der Werff will succeed Rickard Gustafson, who will relinquish his position in May and hand control in the interim to chief commercial officer Karl Sandlund.
In previous marketing and regional roles with Air France-KLM, Van der Werff had been stationed in Stockholm.
"I am looking forward to continuing the excellent sustainability journey that SAS has started and that I believe will be instrumental for transforming the airline industry," he says.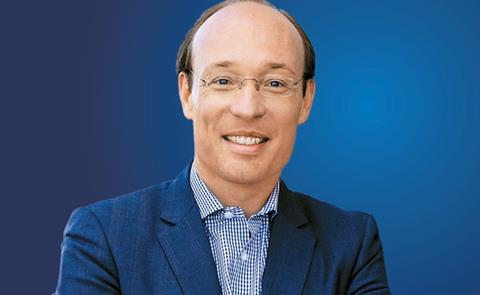 While SAS has, like other carriers, been badly hit by the air transport crisis, he says the company has a "strong foundation to build upon".
Before becoming the chief executive of Avianca Holdings, he served in senior positions with Qatar Airways and Aeromexico.
SAS chair Carsten Dilling says Van der Werff has "deep knowledge" of the airline industry and "long experience" with a variety of international carriers.
"This will be important tackling the challenges SAS will be facing in the years to come," he says. "He is well familiar with Scandinavia and I believe that he will be a great cultural match for SAS."
Avianca meanwhile has named its president Adrian Neuhauser as Van der Werff's successor. Neuhauser was managing director at Credit Suisse covering airlines in the Americas before joining the Colombian carrier as chief financial officer in 2019, later taking on the the role of president.
"Adrian has intimate knowledge of Avianca, a proven track record in overseeing the company's corporate restructuring and more than two decades of experience in the finance industry and working with transportation companies – all of which make him uniquely qualified to lead Avianca at this critical time," says Avianca chairman Roberto Kriete.