British Airways' CityFlyer division is looking at changes to its Edinburgh crew base and cutting 72 pilots as part of restructuring being introduced in response to the coronavirus crisis.
CityFlyer primarily operates out of London City and Edinburgh, using a fleet of Embraer 190s and 170s.
The airline has formally notified cockpit union BALPA that 72 potential pilot redundancies out of 248 are being proposed during CityFlyer's re-organisation.
Most of these would take place at the Edinburgh base. BA stresses that, while the crew base is under discussion, flights from the Scottish capital would be unaffected.
BALPA says that CityFlyer has warned that its whole future remains uncertain as British Airways, its parent company, is still reviewing its own future.
The union adds that it will "fight for every job" in CityFlyer at London City and Edinburgh. General secretary Brian Strutton described the proposed cuts as "yet more shocking and devastating news".
British Airways parent IAG's chief executive, Willie Walsh, told a UK parliamentary transport committee on 11 May that London City had been facing particular difficulties during the crisis.
The downtown airport shut to all commercial operations on 25 March and remains closed.
"I think [the shutdown] clearly points to the specific customer segment that supports London City," Walsh told the committee.
"And I think that airport is one that will be challenged greatly as we go through this, and as we come out of this."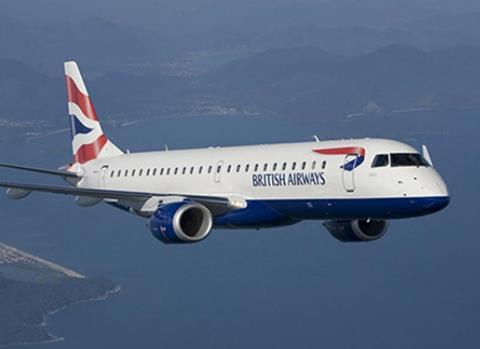 He would not be drawn at the time on the future of BA's London City operation, stating only that this would form part of a consultation with elected workers' representatives.
Walsh told the committee that he felt BA still had prospects at London Gatwick, despite reducing flight activity at the airport.
The airline had previously indicated that it would place Boeing 737 Max jets at Gatwick following an initial agreement to acquire 200 of the type – but the order has yet to be firmed and, given the crisis, its future is unclear.
"I do see a future for BA at Gatwick," said Walsh. "I like Gatwick. It think Gatwick is a better airport than Heathrow in many ways.
"I think it's better run. I think the management team are more commercial. I think the customer base is one that we'd want to serve. The challenge we face at the moment is that we've had to do what is right, in the environment that exists.
"But I'd like to think that BA will be operating at Gatwick in the future."
This story has been updated to clarify key points about the proposal regarding the Edinburgh operation