Ryanair chief Michael O'Leary has scorned British Airways' proposals to establish a lower-cost short-haul subsidiary at London Gatwick, but the idea is being viewed favourably by analysts at banking group HSBC.
BA's short-haul operation at Gatwick has been on hold, as a consequence of the air transport crisis, but the suspension is complicated by the reinstatement of slot-utilisation thresholds.
Chief executive Sean Doyle stated at the end of July that the airline had the "flexibility" to "hold the slot portfolio" at Gatwick for the winter, but was looking at "options" for summer 2022.
"We need to be competitive because the market will be very competitive coming out at the other end of the pandemic," he said. "We probably going to be communicating plans in relation to Gatwick dependent on discussions we're having with our stakeholders."
BA has yet to confirm details of the Gatwick strategy, but union representatives have confirmed that discussions centre on a new short-haul subsidiary.
The airline had tentatively agreed – prior to the crisis – to acquire up to 200 Boeing 737 Max jets, signalling that a number would be deployed at Gatwick for short-haul services.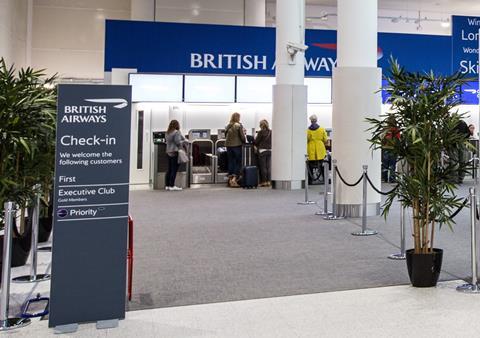 But Ryanair's O'Leary, speaking on 31 August as the carrier unveiled new winter routes from London Stansted and Luton, scoffed at BA's Gatwick plan, describing its repeated attempts to set up UK low-cost operations – such as Go – as "the very definition of insanity".
"If you were setting up a low-cost airline in London the last airport you'd set up in is Gatwick," he says. "It won't work and they'll lose more money doing it."
O'Leary says BA does not want to surrender its slots to Gatwick budget carriers such as Wizz Air or EasyJet – which ultimately bought Go, after BA decided the airline did not fit with its strategy.
"The problem for BA is that, to have a very successful low-cost short-haul airline in Gatwick, you have to compete with yourself at Heathrow," he argues. "And BA doesn't want to compete with itself at Heathrow."
But HSBC analysts, in contrast, are encouraged by BA's Gatwick restructuring, expecting it to be "constructive" and supportive of mid-term profitability for parent IAG.
"We see the logic for IAG in occupying its Gatwick slot portfolio with an efficient low-cost carrier rather than mainline BA," the bank says in a research note.
"On a medium-term basis, we think this should be profit-accretive."
IAG already has low-cost operations in Spain, with Vueling, Iberia Express and its long-haul operation Level.