Bahraini operator Texel Air has received the Middle East's first Boeing 737-800 converted freighter, with a second due to be delivered in September.
The two aircraft will take the carrier's freighter fleet – which includes a 737-300F and two 737-700FCs – to five.
Texel Air held a ceremony on 16 January to introduce the twinjet (A9C-GWC), a 21-year old airframe which will start operations for the carrier this month.
It was originally delivered as a passenger aircraft to Korean Air in mid-2001, according to Cirium data, before being acquired by Texel Air last year and undergoing Boeing Converted Freighter modification to a 737-800BCF.
The aircraft was further adapted at Texel's own hangar facility before the jet was placed on its Bahraini air operator's certificate.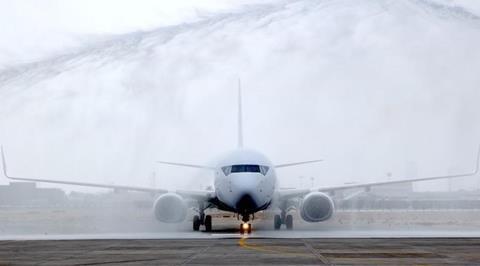 "We are pleased to see Bahrain as a launch-pad for yet another new aircraft, the first of its kind in the Middle East," said Bahraini transport minister Kamal bin Ahmed Mohammed during the event.
He says the -800BCF enables Texel's further growth after it expanded in August 2020 with the arrival of the 'flex-combi' converted 737-700FC.
Texel, which supports the express and e-commerce markets, says the new jet will serve a "diverse customer base" in the Middle East, India, Turkey, and East Africa.
It will induct the second 737-800 for conversion in May.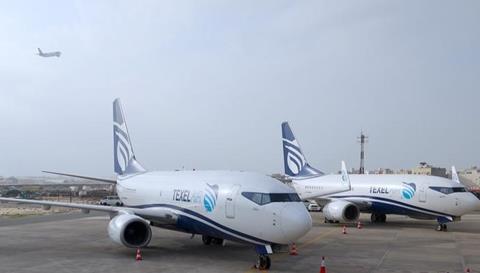 "Our home, the kingdom of Bahrain, is a strategic location and a regional hub for aviation and logistics," says Texel parent Chisholm Enterprises' chair, John Chisholm. "This addition will further boost our capabilities.
"We look forward to offering greater innovation and more varied cargo solutions to our global customer base."