Vietnamese police have arrested an accountant at Vietnam's FLC Group, the parent company of Bamboo Airways, following the arrest last week of the company's chairman.
According to Vietnamese media, Trinh Thi Minh Hue was arrested for aiding FLC chairman Trinh Van Quyet in alleged stock market manipulation.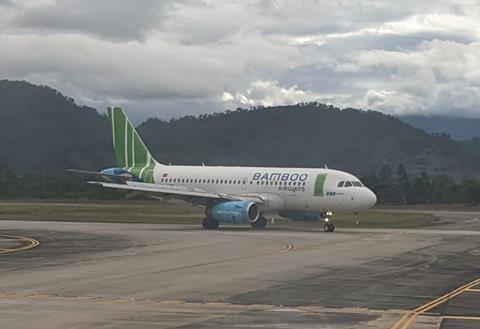 The development follows the arrest last week of Trinh Van Quyet himself on the same charges. Media reports suggest that Trinh Thi Minh Hue is his sister. In addition to Bamboo Airways, the company is involved in property development.
Following Trinh Van Quyet's arrest, carrier chief executive Dang Tat Thang became the airline's chairman, as well as the chairman of FLC Group.
In a 30 March statement, Vietnam's Ministry of Public Security said it had launched criminal proceedings against Trinh Van Quyet for "manipulating the stock market" and "concealing information in securities activities."
At the time of Trinh Van Quyet's arrest, Bamboo Airways said it had no association with the case, and that it wouldn't affect "the legal interests of customers, shareholders, as well as partners having transactions with the company."
The airline did not respond to FlightGlobal's request for additional comments on the arrests.
Cirium fleets data shows that Bamboo Airways operates 29 aircraft. The fleet is mainly comprised of Airbus A320 and A320neo family jets, as well as five Embraer E190s and three Boeing 787-9s.
It also has orders for 10 787-9s.