Romanian low-cost carrier Blue Air has suspended operations indefinitely as it continues negotiations with potential investors, lenders and the Romanian government over a financial restructuring.
Blue Air suspended flights on 6 September after the country's government blocked its bank accounts over the recovery of millions of dollars' worth of debt. Nevertheless, the carrier suggested days later that it expected to resume operations on 10 October.
But while noting that it is "doing everything possible to resume its flight operations", the carrier said on 30 September: "Given the complexity of this process, Blue Air is unfortunately not yet in a position to resume flying from 10 October 2022."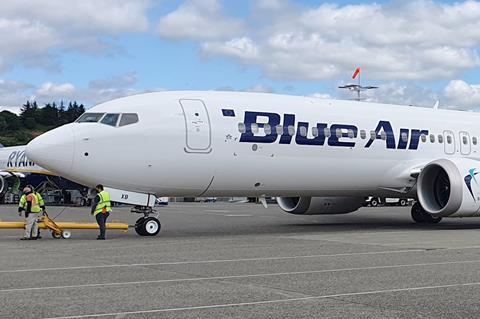 It continues: "The multiple financial and operational difficulties generated by the Covid-19 pandemic have been felt in a severe manner by all airlines, but with even greater intensity by private regional airlines struggling for survival."
Blue Air promises an update on the resumption of operations "as soon as the ongoing discussions are complete".