Italian carrier Blue Panorama's suspension of commercial services follows measures initiated by the country's civil aviation authority over financial issues.
Civil aviation regulator ENAC states that Blue Panorama has notified the authority of its decision to suspend commercial activity from 28 October.
ENAC reveals it had commenced procedures on 22 October to suspend the airline's air operator's certificate as well as its air transport licence.
It states that this was related to requests to clarify "financial deficiencies" within the company, amid the crisis in the air transport sector.
But ENAC stresses that the situation has "never had an effect on flight safety".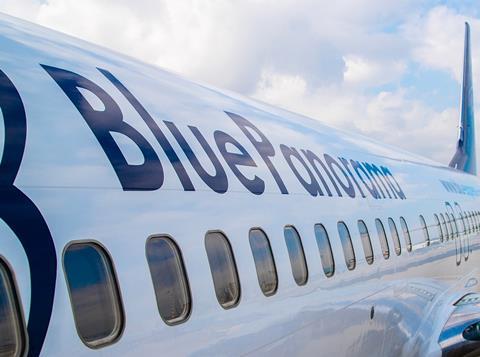 ENAC says that it will proceed with the formal suspension of Blue Panorama's AOC and operating licence following the carrier's communiation.
It says passengers holding tickets for travel should contact the airline for further details.
"[We will] continue to follow developments in the situation over the coming days to protect the public interest and passengers," it adds.
Blue Panorama has been associated with leisure company Luke Air, and its fleet includes Airbus A330s and Boeing 737-800s.