Icelandic cargo carrier Bludbird Nordic's holding firm has established a new operation in Indonesia, which will conduct services under a separate air operator's certificate.
The new carrier, BBN Airlines Indonesia, was set up by BBN Cargo Airlines Holdings at the end of August.
It will manage cargo services at Jakarta's Soekarno-Hatta airport.
BBN Cargo Airlines Holdings says the decision to expand follows the increasing demand for air freight transport over the last decade. Carriage by air is also particularly important for Indonesia's island territories.
"With the growth of exports and imports, and the rapidly expanding e-commerce trend, Indonesia has a promising future for its air cargo and logistics industry," says BBN Cargo Airlines Holdings commissioner Martynas Grigas.
Grigas – formerly with Air Baltic and MRO firm FL Technics Indonesia – says the development of the new carrier is a "great opportunity".
"Indonesia is the largest and fastest-growing internet economy and is expected to account for half of all e-commerce transactions in Southeast Asia by 2025," he says.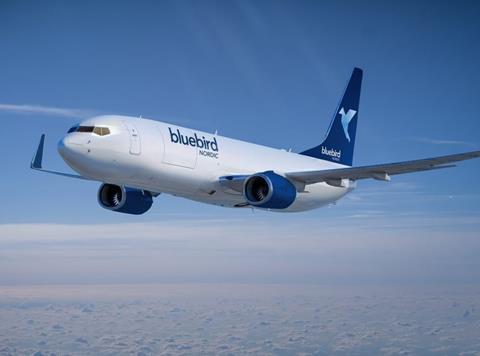 BBN Airlines Indonesia is aiming to secure its carrier licence by the end of this year, and expects to obtain its air operator's certificate in the second quarter of next year.
It has yet to disclose operational details but Bluebird Nordic uses a fleet of Boeing 737 freighters, comprising different variants including the -800.