Icelandic freight operator Bluebird Nordic is to treble its capacity under an expansion plan which involves taking 25 Boeing 737-800s over the next three years.
The airline operates older-variant 737 freighters – comprising seven 737-400s and a single -300 – but will take its fleet to around 33 jets by the end of 2024 with the introduction of the -800s.
Its first will be acquired in September this year while a second will follow in October.
Parent company Avia Solutions Group's charter division, Avion Express, is to use the aircraft for passenger flights while they are awaiting conversion to freighters for Bluebird.
Avia's leasing affiliate AviaAM will deliver the aircraft to the cargo operator. Avia says the carrier will be "more than tripling" its capacity under the "hugely ambitious" growth strategy.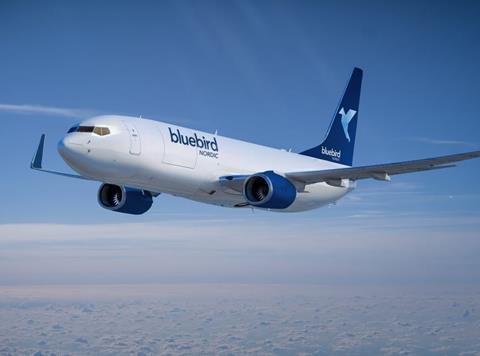 Bluebird Nordic chief Siggi Agustsson says the increasing cargo transport demand arising from the pandemic crisis is partly driving the expansion.
"With the growth in demand for cargo transport we are pro-actively responding to our customer's increased freighter needs," he says.
Bluebird Nordic plans to develop offices in Lithuania and Bulgaria as part of the expansion.
The -800 is capable of transporting 4t additional payload compared with the -400, and it also offers better reliability and lower fuel-burn.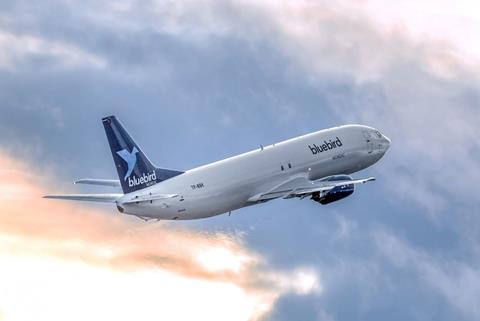 "The new aircraft [will be] a more sustainable and environmentally-sensitive option for the company's cargo customers," says Avia Solutions.
"This exciting and game-changing move – as part of the airline's existing expansion plan – will place the company ahead of the curve as a leading, highly competitive cargo operator across the entire freight transport sector."