Armenia's newly-created national budget carrier is to be branded Fly Arna, following an open canvassing of the country's citizens for suggestions.
Fly Arna is being established by the Armenian National Interests Fund through a joint venture with Middle Eastern low-cost operator Air Arabia Group.
Its name is an acronym for 'Armenian National Airlines'.
The carrier is set to apply for an air operator's certificate in the next few weeks, says Air Arabia, and operate from a base at Yerevan.
It has yet to disclose details of its fleet and network, as well as the timeframe for starting operations.
Air Arabia says over 500 suggestions for the new carrier's name were received after the competition opened in July and the airline's board made the final selection.
It states that the name was considered to be the "most inclusive" and "reflecting the spirit" of the company's effort to "transform" Armenia's aviation industry.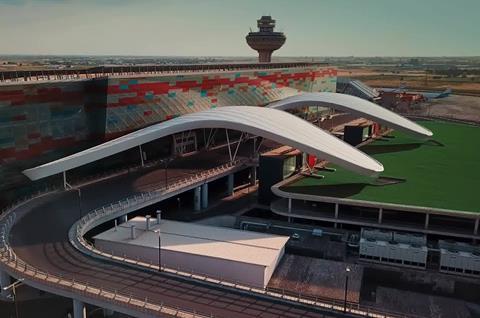 "It is both inspiring and a sign of a shared vision of successful endeavour," says Armenian National Interests Fund chief David Papazian.
"Despite the current challenges of the pandemic, we are confident of the new opportunity that exists for "Fly Arna" to deliver a winning proposition that will benefit the nation and our people."