British Airways pilots have voted convincingly in favour of accepting a pay deal recently negotiated between the airline and its cockpit union.
The union, BALPA, says that 85% of its members backed the deal, based on a turnout of 87%.
BALPA expects around 270 compulsory redundancies but says the agreement means there will be no measures to dismiss pilots and rehire them on reduced terms.
The agreement involves a temporary 20% pay cut, reducing to 8% over the space of two years and eventually whittling to zero.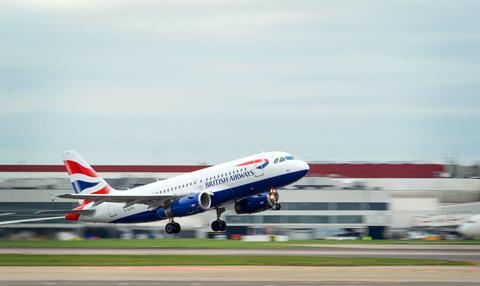 BALPA had already urged its members to accept the deal, indicating that it would not be improved.
"Our members have made a pragmatic decision in the circumstances," says general secretary Brian Strutton.
He says, however, that the compulsory redundancies remain "bitterly disappointing".
BALPA says that BA had formally notified of 1,255 job losses among its 4,300 pilots prior to the negotiation.
BA parent company IAG had disclosed at its latest results briefing on 31 July that the UK airline had made a £711 million operating loss in the second quarter.
Revenues for BA fell by nearly 90% to £361 million over the three months to 30 June and, although costs had been cut by more than 60% expenditure still stood at over £1 billion.