Brussels Airlines is to introduce a pair of Airbus A320neos in 2024, supplementing three of the type due to arrive next year.
The carrier says its board of directors has approved the expansion.
"Fleet renewal is the most powerful measure to reduce carbon dioxide and noise emissions from flights," it adds.
The extra A320neos will replace older A319s.
Brussels Airlines says it intends to halve its 2019 carbon emissions by 2030, and reach carbon neutrality by 2050.
"In addition to fleet renewal, intermodality and alternative fuels are important pillars to achieve our climate ambitions," says chief executive Peter Gerber.
He says reducing short-haul flights by enhancing high-speed rail connections from Brussels airport is "essential".
"That is not the case today," says Gerber.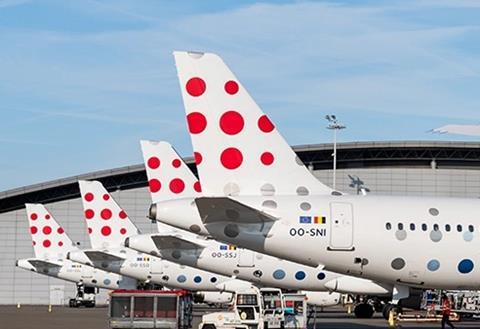 Brussels Airlines is aiming to operate its first sustainable aviation fuel flights next year.
It states that the replacement of A319s with A320neos will lower fuel use per flight by 11%.
Brussels Airlines is opening new routes next year, including services to Billund, Brindisi, Djerba, Monastir, Warsaw and Zurich.
It will also increase frequencies to a number of other destinations on its network. The airline will increase European capacity with two A320s next year and wet-lease a pair of Bombardier CRJs from CityJet.