UK regulators are warning that European airlines might not be completely exempt from passenger compensation payments relating to the coronavirus outbreak, although much of the disruption is likely to fall under 'extraordinary circumstance' immunity.
The Civil Aviation Authority has outlined its interpretation of European Union compensation rules in light of the outbreak.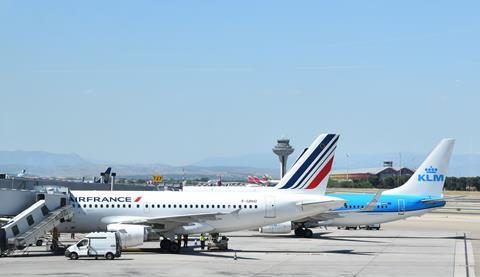 It says the EU passenger rights legislation is "applicable at all times" including the "unprecedented" coronavirus situation.
But it acknowledges that – in the event of flight cancellations – airlines could face "significant practical difficulties" in providing alternative flights, and refunds could be the only realistic measure available.
While fixed-sum compensation might ordinarily apply to flight cancellations, the CAA believes coronavirus containment measures – such as government advisories against travel, or regulatory activity which restricts airline operations – would be viewed as extraordinary circumstances, exempting carriers from such compensation obligations.
Airlines might choose to cancel flights at short notice to avoid costly operation of services with only a small number of passengers on board.
"Such [situations] may be viewed as 'extraordinary circumstances' under [the EU regulation] and therefore the fixed-sum compensation would not be payable," the CAA states, but cautions: "This may not be the case in all circumstances."
Although the CAA says it is "cognisant" of the current difficult operating conditions for airlines, and believes it should act proportionately and concentrate on harmful "systematic" issues, it nevertheless expects carriers to act in the interests of their passengers.
"On this basis, we will look to airlines to demonstrate that they are being pro-active and flexible in managing the situation and minimising the impact on passengers of the disruption," it says.
It adds that its interpretation of 'extraordinary circumstances' is only a guide and each individual case will have its own specific facts to consider. Passengers will be able to seek legal redress if they disagree with the regulator's view.