CDB Aviation has agreed to purchase and lease back 12 new aircraft from US carrier United Airlines.
The transaction comprises two Boeing 787-9s and 10 737 Max 8s, a 22 September filing to the Hong Kong stock exchange shows.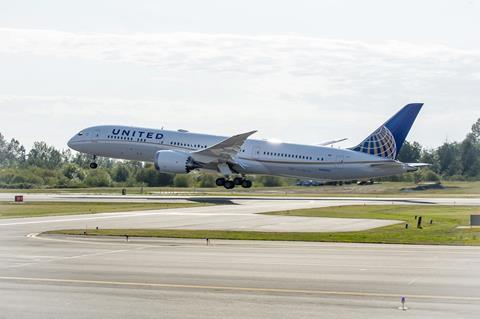 Under the agreement, the lessor expects to take delivery of the aircraft between 2020 and 2021.
It did not give further details on the transaction in the filing and Cirium has contacted the lessor for comment.
Back in April, the company cancelled 29 of 99 737 Max orders, while making adjustments to the rest of its orderbook for the type.
According to Ciruim fleets data, eight Maxes the lessor has on order are scheduled for 2021 delivery, of which six will be leased to SpiceJet and the remaining two to Turkey's Correndon Airlines.