At least one of China's three largest state-owned carriers has explicitly warned that the coronavirus outbreak will continue to severely impact its profitability in the short term.
In the release of its half-yearly results, China Southern Airlines says the "severe impact" of the pandemic has led it to predict that its profitability "may be materially and adversely affected" from the start of the year to the end of the next reporting period, which ends 30 September.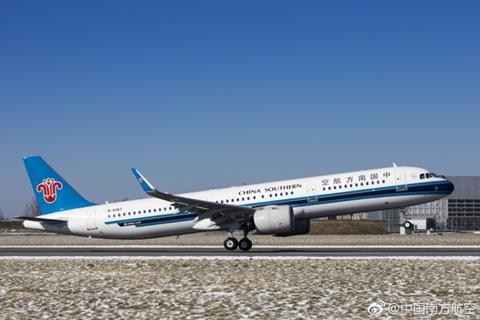 Still, the carrier notes that in the longer term, "the pandemic is not expected to have a significant adverse impact on the company's long-term operations and core competitiveness".
China Southern, together with compatriots Air China and China Eastern Airlines, suffered record operating losses for the six months ended 30 June, as the outbreak, which originated in China in late 2019, punished their profitability.
The "Big Three" carriers saw revenue for the period plummet, as the coronavirus impacted both domestic and international passenger travel demand. Cargo and mail revenue helped offset any further declines — albeit to a smaller extent.
The carriers note that while domestic air travel has recovered substantially since the start of the outbreak — which has seen provinces in Mainland China put on lockdown to curb the pandemic's spread — international air travel demand recovery still remains uncertain for now, thanks to travel restrictions imposed globally.
For the period, China Southern suffered an operating loss of CNY6.9 billion ($1 billion), reversing the CNY5.2 billion profit it reported last year.
Revenue declined 48% to CNY36.5 billion, led by a drop in passenger revenue. In contrast, cargo and mail revenue saw a 74% year-on-year increase.
Expenses for the period fell 32% year on year, to CNY47.6 billion.
China Southern reported a net loss of CNY8.18 billion, in contrast to the CNY1.7 billion net profit it made last year.
As for Air China, it reported an operating loss of CNY6.7 billion, compared to the CNY6.74 billion profit it turned last year.
Revenue for the period plunged 54% year on year to CNY29.6 billion, while expenses saw a 37% decline year on year, to CNY38.2 billion.
The Star Alliance carrier posted a net loss of CNY9.43 billion for the period, reversing the net profit of CNY3.14 billion it made last year.
China Eastern suffered an operating loss of CNY8.6 billion for the period, a contrast to the CNY5.16 billion profit it reported last year.
Revenue for the period saw a 57% drop year on year to CNY25.2 billion. As with China Southern, Air China saw cargo and mail revenue nearly double year on year.
Expenses, meanwhile, fell 37% to CNY35.9 billion.
The SkyTeam carrier reported an attributable net loss of CNY8.5 billion, compared to the CNY1.94 billion net profit it made last year.
To mitigate any further financial impact from the pandemic, the carriers have outlined plans taken to reduce costs — including delaying new aircraft deliveries.
China Eastern, for instance, says it has "actively coordinated" with airframers and enginemakers, and has temporarily suspended and delayed plans for new aircraft deliveries.
It discloses that it will only take 19 new aircraft for the second half of the year, the bulk of them Airbus A320s, and retire eight aircraft. For 2021 and 2022, it expects to take 43 and 38 new aircraft, respectively.
As for Air China, it states that it has "adjusted" the induction and retirement of aircraft into its fleet, having put in place "the strictest cost control measures into practice".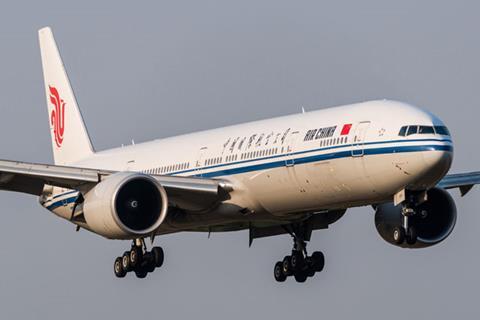 Similar to China Eastern, it only plans to take in 19 new aircraft in the second half of the year.
China Southern did not disclose its future fleet plans, but states that it only took delivery of eight new aircraft in the first half of the year and retired 13 jets.
China's three largest carriers have in past months warned that their first-half earnings will take a significant hit from the coronavirus outbreak, despite consistent, month-on-month recovery in domestic passenger traffic since February.