A HSBC Global Research report predicts that China's three main airlines will report profits for the quarter ended 30 September, led mainly by a rapid recovery in domestic air travel demand in recent months.
It notes that the 'Big Three' — Air China, China Eastern Airlines and China Southern Airlines — each reported improved traffic results in August compared to July.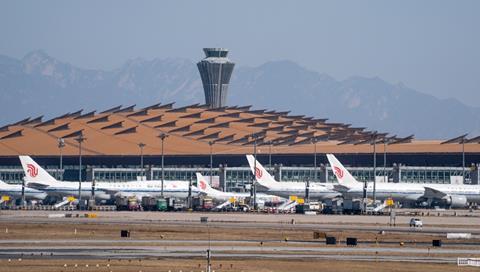 This, together with an appreciation in the Chinese Yuan against the US Dollar, will help push the carriers back into the black.
China's 'Big Three' posted massive operating losses for the six months ended 30 June, amid plummeting travel demand due to the coronavirus outbreak. They warned that profitability would be impacted in the short term, due to the pandemic, which originated from China.
Since then, the three carriers have witnessed steady recovery in domestic passenger traffic, with two of them — China Southern and China Eastern — recording a new high in domestic passenger numbers for the year in August.
HSBC reiterated its earlier prediction that the carriers will shift their focus to improving yields in the coming months.
"We continue to believe that there is significant pent-up demand for travel that will emerge during the upcoming Golden Week holidays (1-8 October), especially with substitution of overseas tourism with domestic destinations, which should provide airlines with an opportunity to improve yields"