French logistics firm CMA CGM's new air cargo operation is seeking authorisation to open transatlantic services to US destinations early this year.
The company disclosed a year ago that it was establishing its own air freight division, CMA CGM Air Cargo, and has since recruited Air Belgium to operate Airbus A330-200Fs on its behalf.
But CMA CGM states in a submission to the US Department of Transportation that it has applied for an air operator's certificate from the French civil aviation directorate.
This will authorise the carrier to operate domestic and international air services including those it plans to open to the USA.
It indicates that its initial network will comprise routes from Paris to Chicago, New York and Atlanta.
CMA CGM is seeking permission for the routes – which it plans to open in spring – under the US-European 'open skies' agreement.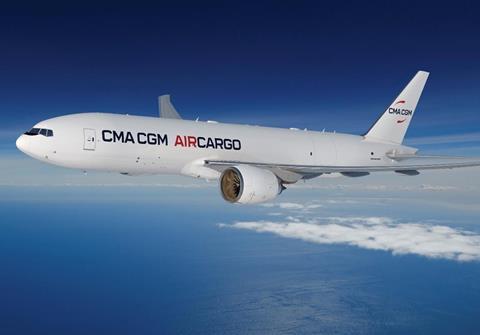 "Introduction of CMA CGM's services will increase cargo service competition between the USA and Europe," it says.
CMA CGM is intending to acquire its own freighter fleet, having ordered a pair of Boeing 777Fs and become one of the early customers for the Airbus A350F with an agreement for four.