Finnair is to augment summer capacity this year by leasing an Airbus A320 from Danish specialist DAT – having previously agreed to lease out some of its own short- and long-haul aircraft for the season.
DAT will operate the twinjet on Finnair's route from Helsinki to Copenhagen in June, and to Oulu and Lisbon during July-October.
Finnair is expecting a busy summer and chief commercial officer Ole Orver says the agreement supports its aim of "ensuring stable and reliable operations".
Finnair had a fleet of 58 aircraft at the end of the first quarter, including 33 single-aisle types – comprising 17 Airbus A321s, 10 A320s and six A319s.
It completed the sale of two A321s during the period and has sold another pair since.
Finnair recently concluded a lease agreement under which British Airways will take four A321s for four months, to increase capacity on European routes out of London Heathrow from May and June.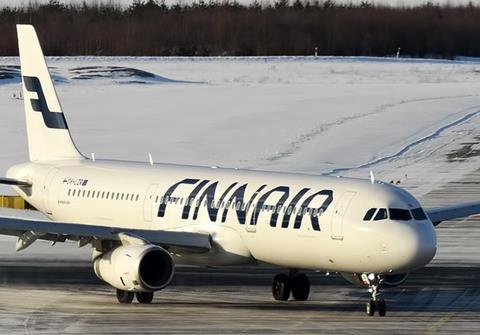 It has also agreed to lease three Airbus A350s – again for the summer season – to Lufthansa Group's long-haul leisure carrier Eurowings Discover, which will use them on transatlantic routes from Frankfurt and Munich.
Although Finnair expected overall summer capacity still to be 30% down on pre-crisis levels, Finnair is having to recruit its own additional short-haul resources, through the DAT lease, to cope with the seasonal demand.
"Airline traffic planning is always a complex puzzle, and summer 2022 has been even more challenging than usual," says the carrier.
"Travel is picking up, but the closing of Russian airspace forced us to make changes to our summer traffic plan.
"This agreement is about having enough resources to ensure operational stability. We want to operate both our own flights and our wet-lease commitments in a reliable manner."
The airline says the DAT wet-lease will support this target.
Finnair will maintain its service concept on the leased A320, although customers will be advised of the operator change in case they want to amend their booking.