Israeli flag-carrier El Al's new ownership structure has already run into problems, just a week after the share offering which resulted in a change in major shareholder.
The new investor, Kanfei Nesharim, took a 43% shareholding in El Al during the share offering on 16 September.
It had declared at the time that it was a private company incorporated in Israel, and was under the full and exclusive ownership and control of Israeli citizen Eli Rozenberg.
Kanfei Nesharim added that it should be regarded as the controlling stakeholder in the flag-carrier.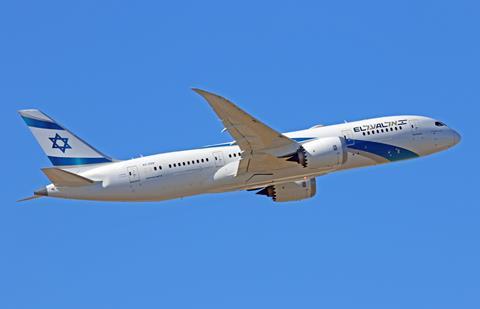 But El Al says it has submitted a letter to three ministers acting on behalf of the Israeli government's special 'golden' share in the airline over concerns that Rozenberg is not the controlling holder of Kanfei Nesharim.
According to information in El Al's possession, the airline says, it understand that the controlling holder is Rozenberg's father, Kenny Rozenberg, who is not an Israeli citizen.
Kenny Rozenberg is a healthcare entrepreneur, the founder and chief of New York company Centers Health Care.
El Al says it has asked the ministers to "consider these circumstances" in light of the request of Kanfei Nesharim's for a permit to control the airline.
Prior to the investment El Al's largest shareholder was Knafaim Holdings, which had 38.3% of the company. Knafaim did not take part in the offering and its stake has been diluted to 15.2%.