United Arab Emirates-based investors are intending to bid for the Israeli leisure carrier Israir, one of the country's main operators.
NY Koen Group, a diversified holding company located in Dubai, says it will be submitting a bid to purchase the airline.
Israir has a mix of Airbus A320 jets and ATR turboprops. The carrier was the first in the country to order aircraft from Airbus when it signed for A320s in 2007.
NY Koen Group says it is "excited" about the "opportunities" that acquisition of the airline, during an upcoming auction, would offer.
It already has a Dubai-based aviation division, Aero Private Jet, which specialises in arranging business jet charter operations.
The division – which claims to have access to over 7,000 aircraft, through co-operation with private jet owners – also has operations in Ukraine and Russia.
NY Koen Group says it views acquisition of Israir as a "chance to expand [these] services".
"Israir stands to gain a great deal should [we] succeed in purchasing the company," it adds.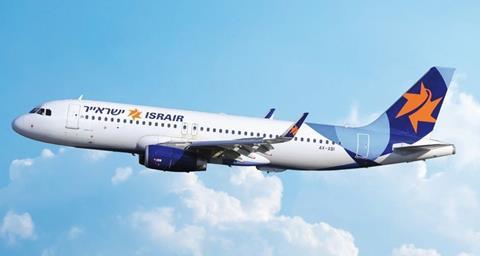 The bid plan has emerged in the wake of the agreement to normalise diplomatic relations between Israel and the United Arab Emirates.
Israir is intending to start services to Dubai and Abu Dhabi, claims NY Koen Group, which adds that it occupies a "unique position" to develop the Israeli airline and expand its operations.
Israeli flag-carrier El Al had previously explored a potential merger with Israir, but the plan ran into regulatory problems.
NY Koen Group's interests include construction, security, jewellery, and marketing.
Israeli firm BGI Investments has already put forward, in early October, a bid for Israir amounting to 70 million shekels ($21 million), according to chairman Moti Hazan.
BGI Investments is controlled by private company Shai Odem, jointly-owned by two entrepreneurs – Shalom Haim and Rami Levy.
Bids for Israir must be submitted by 8 November, the airline states. Under a 9 September court judgment the attorney Ofir Naor was appointed as trustee of Israir parent IDB, and is overseeing bidding for the carrier.