UK budget carrier EasyJet is expecting a headline pre-tax loss of £535-565 million ($696-735 million) for the first half of the financial year, but says it outperformed its expectations for the six-month period.
The airline flew two-thirds of pre-crisis capacity in the second quarter. It is aiming to raise this to 90% in the third quarter, while the capacity on sale for the fourth quarter – the summer months of July-September – is "near" to the level of 2019.
Pricing for the first half has been "competitive", it adds. EasyJet expects overall revenues to reach £1.5 billion while costs will be around £2.05 billion.
The airline says it reduced its first-half losses through measures including network optimisation and use of ancillary products, and that business has been "strong and sustained" since the lifting of UK travel restrictions in late January.
Booking levels between the UK and European Union are "broadly equal", it adds, compared with the 30:70 imbalance last year when strict UK travel limitations were in place.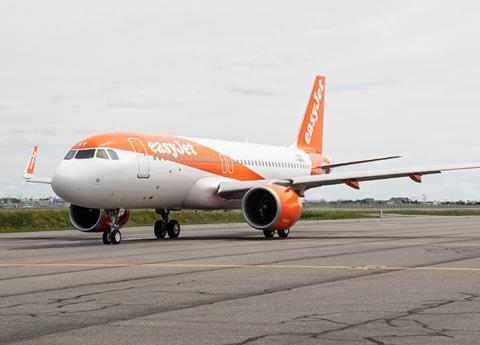 "We remain confident in our plans which will see us reaching near-2019 flying levels for this summer and emerge as one of the winners in the recovery," insists chief executive Johan Lundgren.
EasyJet cautions, however, that obstacles remain – not only from the pandemic but the costs of ramp-up and rising fuel prices.
It has hedged 64% of its second-half fuel at $571 per tonne which, it says, will reduce its exposure.
EasyJet also progressed with efforts to reduce residual value risk, entering a sale-and-leaseback arrangement covering 10 Airbus A319s.
This agreement generated cash proceeds of $120 million and a loss of £20 million over the first half.
EasyJet was operating up to 272 aircraft in the second quarter. It says daily flight volumes are around four times those of the same period last year.