Israeli flag-carrier El Al has reached a provisional agreement with insurance specialist Phoenix Group regarding a loan to the subsidiary which holds the airline's frequent-flyer loyalty programme.
Upon completion of the transaction, Phoenix will provide a loan of up to $130 million which will be repaid by 31 December 2027.
El Al says the agreement-in-principle is non-binding.
It includes a component under which Phoenix will receive options to purchase 25% of the loyalty programme's shares – options which can be exercised at any time up to the final repayment date.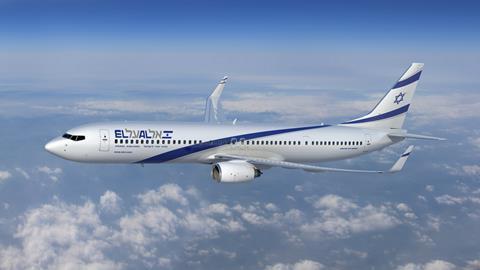 The provisional agreement will remain in effect for 90 days, and will be terminated if a final deal is not signed – unless the two sides agree an extension.
El Al has been seeking to reinforce its financial structure, and entering an arrangement involving its loyalty programme was a condition of the airline's receiving government assistance.
The final agreement will set out mechanisms to adjust the interest rate for the loan, which will range from 5.5% to 7%, and the frequency of payments.
It will also stipulate any additional obligations and restrictions on the airline's taking additional debt, as well as conditions attached to the agreement.
El Al stresses that there is "no certainty" that a final deal will be signed, or that the conditions will be met, adding that it is unable to provide a firm timeline on completing the transaction.