El Al chair David Brodet has resigned from his position at the Israeli flag-carrier, just a few months into his tenure.
Brodet was nominated to the post last year during an overhaul of the El Al management team as a new controlling shareholder took over the airline in September 2020.
El Al says he has resigned and will step down on 31 May, seven months since taking on the role.
Brodet, who is 76 years of age, has a high-profile financial and economics background and he joined El Al at a critical point in the airline's development, when it was struggling for survival as a result of the air transport crisis.
The carrier has yet to name a successor.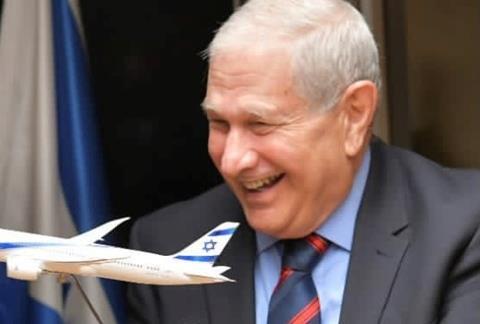 El Al has progressed with a financial rescue plan but is still heavily loss-making. It stated in its recent first-quarter briefing that it has started implementing an efficiency plan under which it will shed 1,900 personnel.
Passenger activity for the quarter reached only 10% of 2019 levels, and the airline generated a net loss of $86 million.
Main shareholder Kanfei Nesharim holds 40% of the airline, while 36% is public and 13.4% is owned by the Israeli government. Former major shareholder Knafaim Holdings retains 10.5%.