Israeli flag-carrier El Al's chief executive, Gonen Usishkin, is to step down from his position in January next year, three months after a board shake-up by the airline's new controlling shareholder.
Usishkin was named as the airline's head in early 2018.
He oversaw the transformation of El Al's fleet, as it withdrew its Boeing 747-400s and 767-300ERs and replaced them with 787s.
But El Al's profits had sharply declined before Usishkin's tenure, and the airline sank into net losses of $52 million during his first year in charge – losses which deepened to $60 million the following year.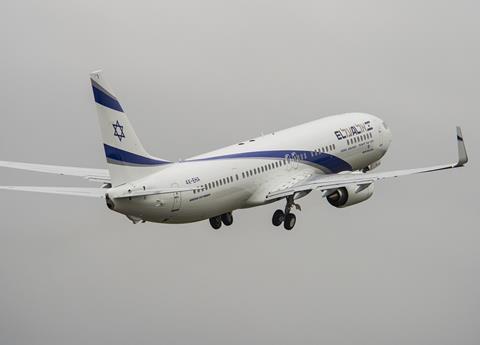 The onset of the pandemic and subsequent air transport crisis earlier this year pushed the struggling carrier into a serious crisis, and Usishkin has had to navigate a difficult course to give El Al a chance of rescue and survival.
This has included arranging a large share issue during which control of El Al passed from long-term major shareholder Knafaim Holdings to Kanfei Nesharim Aviation.
Kanfei Nesharim has brought in a new board including chairman David Brodet and El Al says that, following discussions between Brodet and Usishkin, the two have agreed that Usishkin will "end his term" as chief executive in January.
"An exact [date] has not yet been set," it states. El Al has not named any potential successor to Usishkin.