Israeli flag-carrier El Al's financing agreement with the state has entered into effect, after the final condition – a government approval on the main points of the deal – was met.
Several conditions had been outlined when the agreement was detailed in March, among them approval from the boards of El Al and Sun D'Or, labour agreements for the recovery plan, and a commitment to raise $105 million in capital from shares or options.
El Al says the "last condition", a government decision, was made on 9 May. With the fulfilment of this decision, it says, the financing agreement has entered into force.
The agreement includes advanced payment of $210 million to El Al for provision of airline tickets for security personnel.
El Al met one of the conditions on 6 April when it signed with the trade union centre Histadrut a special collective agreement.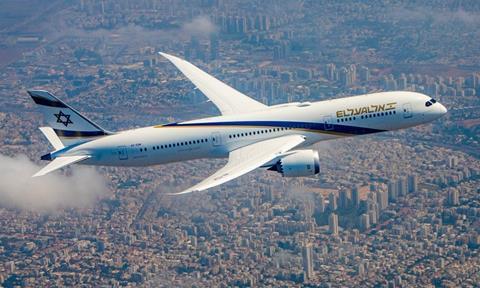 Another condition was fulfilled a week later, on 13 April, when the airline's controlling shareholder committed to investing at least $43 million in the $105 million scheme to raise additional capital.
El Al's deal also secured approval from competent bodies, another prerequisite, on 3 May, leaving only the government decision outstanding.
Israel's government assisted with setting up the financing agreement after El Al spent several months attempting to negotiate a state-backed loan as part of an earlier rescue package.